Exhibitors are listed in alphabetical order and are not available for outside solicitations.
---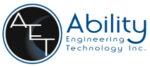 Ability Engineering Technology, Inc.
Ability Engineering Technology, Inc., AET, is a multi-disciplined engineering, design and manufacturing company specializing in providing engineered, cryogenic and process equipment and precision-machined parts for application within the energy, industrial, and scientific market segments. We specialize in gas purifiers, pressure& vacuum vessels, valves, vacuum jacketed piping, cold boxes, valves boxes etc. With more than 50 years of expertise in delivering engineered solutions to its global customer base, AET is known for its product quality, as well as its engineering versatility & creativity.
---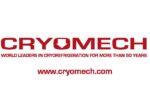 Cryomech, Inc.
Cryomech's products operate in more than 50 countries, providing thousands of customers with custom-built Cryocoolers, Helium Liquefiers, Liquid Nitrogen Plants and ULT Cryostats. Named for our founder, Gifford-McMahon Cryocoolers have been the foundation of low-temperature research for more than 55 years. Today, they are the industry choice for direct conductive cooling or liquefying cryogens such as oxygen, nitrogen, hydrogen and helium. Cryomech employs the most respected, forward-thinking and dynamic minds in the industry. They craft solutions that help customers get things done in fields such as quantum computing, aerospace, superconductivity, applied physics, material research and many others. Cryomech even managed to open the doors to a state-of-the-art facility amid the pandemic. It shows a continued commitment to the success of employees, customers and vendors, all of whom are an integral part of the Cryomech's future success. We take our status as world leaders in cryorefrigeration seriously, consistently adapting to maintain an advanced speed of development and availability of new products despite worldwide obstacles. We thrive on technological challenges, if you have a problem off the shelf solutions won't solve, Cryomech is ready to take it on.
---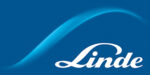 Linde Kryotechnik AG
Keeping cool. We are supporting scientists all over the world on their journey of seeking and finding answers to questions about the universe by studying tiniest fundamental particles. We focus on delivering the cryogenic infrastructure while you unravel the secret of science. We are thrilled again and again when the discovery of a new piece in the puzzle leads to a better understanding of the world. Linde Kryotechnik AG is a subsidiary of the engineering part of Linde plc.
---

Scientific Instruments
Scientific Instruments is a leading manufacturer of measurement solutions for cryogenic applications. From temperature sensors, instrumentation, and aerospace transducers, to LNG tank gauging systems and engineering design services, Scientific Instruments offers a wide array of high accuracy, high precision solutions to suit the most demanding measurement and project needs. The company has maintained ISO9001 certification since 1997 and manufactures products to national and international certifications and standards including FAA-PMA, ATEX, CSA, UL, and IECEx.
---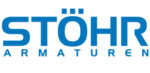 Stöhr Armaturen GmbH & Co.KG
STÖHR ARMATUREN has specialized in engineering and manufacture of fittings for gases and fluids for use in research institutions since the 1960s. Cryogenic temperatures down to 2 K, low heat loads or excellent Kv values characterize our products. Our standard product range comprises fittings both for ambient and cryogenic temperatures, with highly precise control valves, globe valves, check valves and blow-off valves as well as strainers for installation in valve boxes, fitted in vacuum jackets or regular installation into pipes. All body types are made of full stainless steel and sealed with bellows. Valve sizes range from DN4 to DN300.

---

Sumitomo (SHI) Cryogenics of America, Inc.
The SHI Cryogenics Group, an integral part of the Precision Equipment Division of Sumitomo Heavy Industries, Ltd., is a leading worldwide provider of innovative cryogenic and vacuum solutions to the medical, semiconductor, flat panel, general coating and research industries. With offices in Asia, Europe and the United States, it has been producing quality cryogenic equipment for over 50 years. SHI's renowned engineering departments continue to focus on the latest cryogenic technologies, including innovative Single and Two-Stage Gifford-McMahon Cryocooler, Pulse Tube and Cryopump designs. Sumitomo (SHI) Cryogenics of America, Inc. (SCAI) is the North American Division of the SHI Cryogenics Group, focusing on design, manufacturing, sales and service with its corporate office in Allentown, PA, and additional locations in Illinois, California and Texas.
---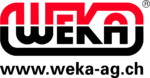 WEKA AG
WEKA AG has a firm grip on fluids and gases – and has been doing so for more than 80 years. As a mid-sized company based in Switzerland, we are a market leading manufacturer of cryogenic components for applications at lowest temperatures. Additionally, we produce special valves for niche markets as well as level measurement devices for fluids. Our staff is constantly developing customer specific solutions used in areas including basic and fusion research, for space applications or in submarines. In over 100 countries we supply to customers in the chemical and pharmaceutical sector, the oil, gas and petrochemical industries as well as for shipbuilding with high quality and innovative products. We offer our WEKA customer service worldwide on site.