ICMC will present the
CRYOGENIC MATERIALS AWARD FOR LIFETIME ACHIEVEMENTS
to "recognize a lifetime's achievement in advancing the knowledge of cryogenic materials".
The ICMC Lifetime Achievement Award will be presented prior to the morning plenary session on Monday, June 29, 2015. 
---
The 2015 Lifetime Achievement Award Winner is: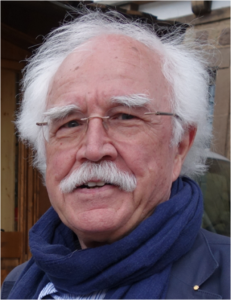 Professor Herbert Freyhardt
University of Houston, USA
University of Göttingen (retired) and ZFW gGmbH Göttingen, Germany
---
Former Recipients are:
| | | |
| --- | --- | --- |
| | Edward W. Collings | 2005 |
| | David C. Larbalestier | 2007 |
| | Kyoji Tachikawa | 2009 |
| | René Flükiger | 2011 |
| | Harald Weber | 2013 |
The award consists of a certificate, a $2,500 honorarium, a plaque (designed by the Awards Committee), up to $1,000 to cover personal travel expenses to accept the award, and free registration for this year's conference and two subsequent ICMC conferences.
Nominations can be made by all experts in the field. The nomination will consist of a (two to three page) letter addressed to the Awards Committee Chairman and contain a thorough description of the candidate's achievements in the field of cryogenic materials. A CV and a publication list of the candidate should be attached.
The nomination letter will address in detail:
the quality of his / her research,
the innovation of his / her research,
the international recognition gained for his / her work,
the worldwide reputation of the candidate, and
the candidate's impact on the field.
Three nomination letters will be needed to qualify for the selection procedure. The candidate must either still be active in the field or have recently retired.
The deadline for nominations is April 13, 2015.
Please submit your nominations, preferably by e-mail, to the Awards Committee Chairman:
Professor David A. Cardwell
Department of Engineering
University of Cambridge
Trumpington Street
CB2 1PZ Cambridge
United Kingdom
Email