CEC/ICMC '17 has a wide range of social events and opportunities available for conference participants. Please join us in connecting with each other and exploring the wonderful city of Madison through these exciting activities. Also, please note that some of these social activities begin on Saturday, July 8. If you would like to attend these earlier events, make sure to plan your travel accordingly.
CEC/ICMC Social Events
Welcome Reception
Join us Sunday, July 9, promptly at 6:30 p.m. for an exciting Welcome to Wisconsin Reception. This reception will take place in the Exhibit Hall of the Monona Terrace Convention Center and will be unlike any welcome reception CEC/ICMC has hosted before.
Date: Sunday, July 9
Time: 6:30 p.m. – 8:00 p.m.
Location: Monona Terrace Convention Center – Exhibit Hall
Additional Ticket: $55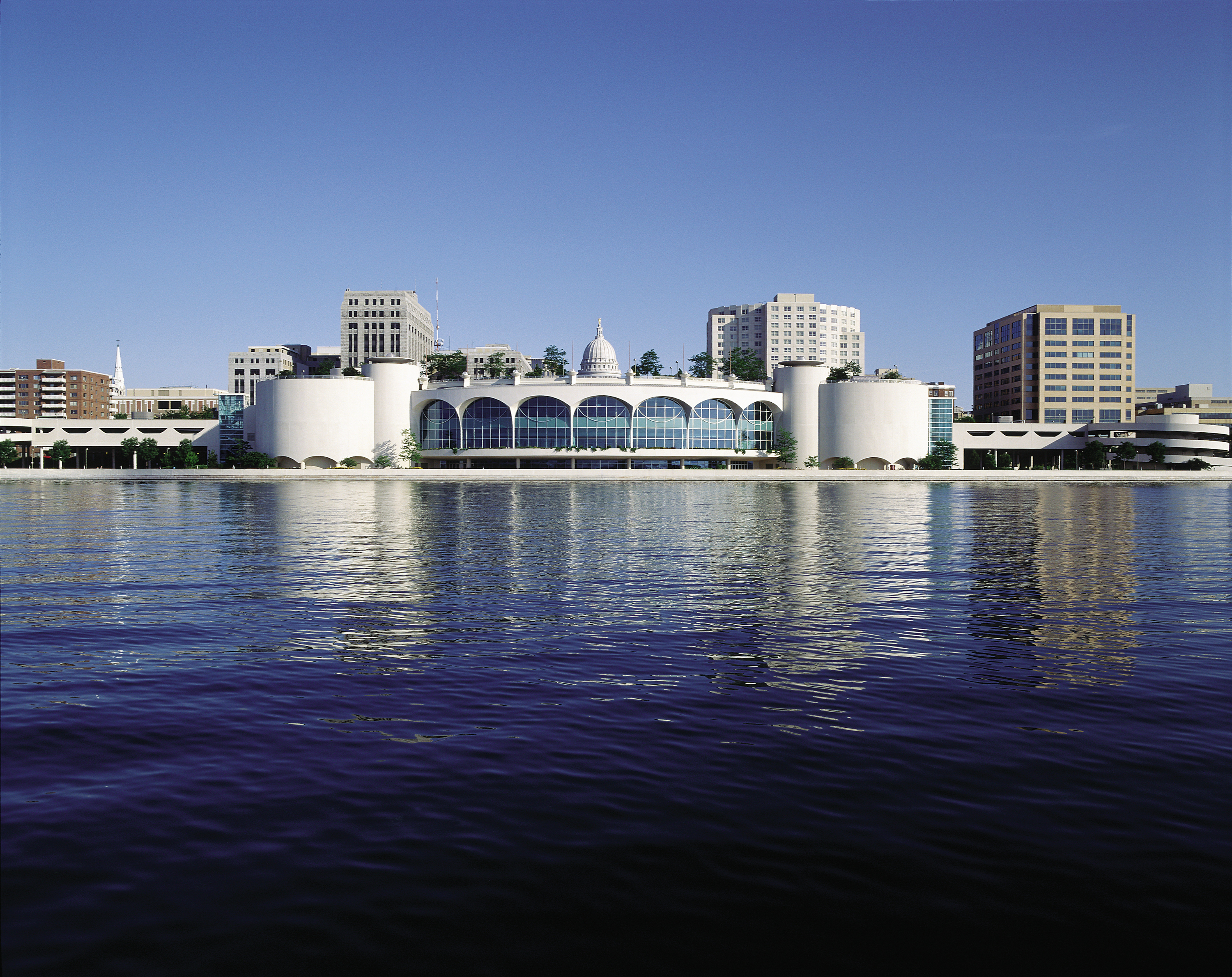 Exhibitor Reception
Enjoy an opportunity to browse the exhibit hall and to network with the exhibitors.
Date: Monday, July 10
Time: 6:00 p.m. – 7:30 p.m.
Location: Monona Terrace Convention Center – Exhibit Hall
Additional Ticket: $45
Banquet Reception
Come celebrate the CEC/ICMC Conference with our annual Banquet Reception.
Date: Tuesday, July 11
Time: 7:00 p.m. – 9:00 p.m.
Location: Monona Terrace Convention Center – Rooftop
Additional Ticket: $75
Other Social Events
Art Fair on the Square
Dates: Saturday, July 8 – Sunday, July 9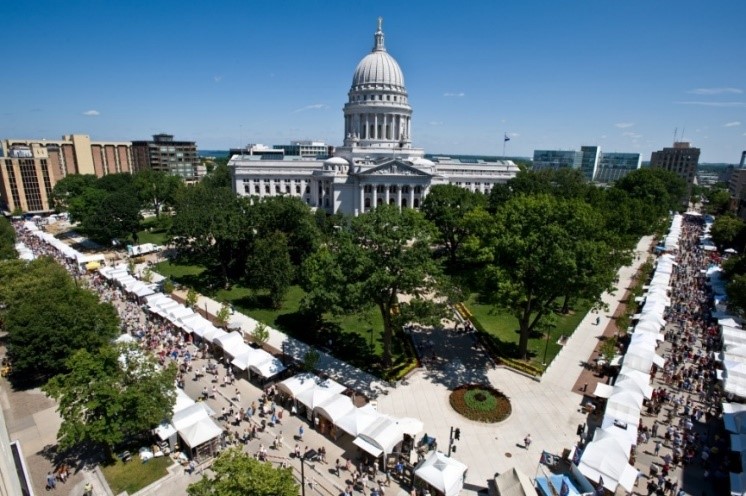 Times: Sat 9:00 a.m. – 6:00 p.m.; Sun 10:00 a.m. – 5:00 p.m.
2 E Main St.
Capitol Square
Madison, WI 53702
Art Fair on the Square is a free outdoor event that hosts a mix of music, entertainment, and nearly 500 artists. These outstanding artists feature works of art in mixed media, ceramics, drawings, graphics, prints, fiber, leather, furniture, glass, jewelry, metal, paintings, photographs, sculpture, 3D mixed media, and wood.
Wisconsin Brewing Company
Date: Saturday, July 8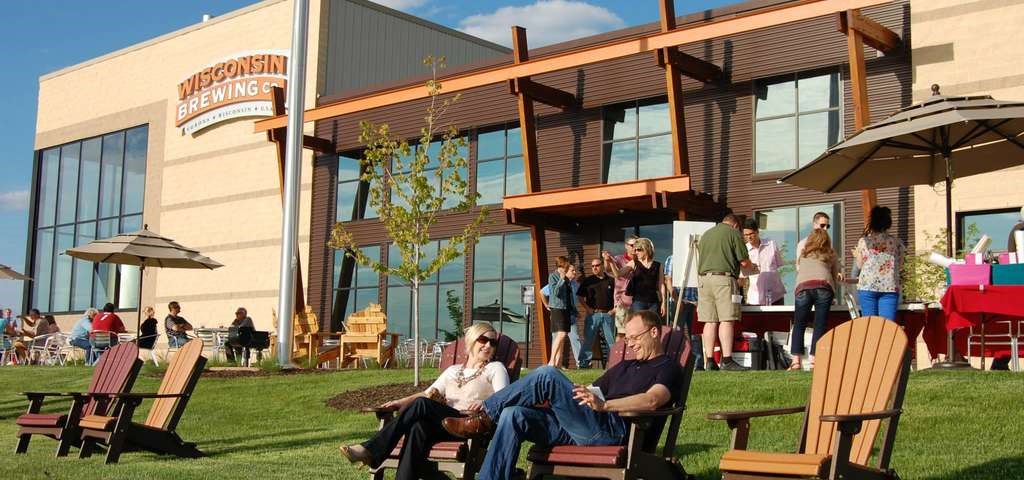 Time: 4:00 p.m. – 10:00 p.m.
1079 American Way
Verona, WI 53593
The Wisconsin Brewing Company is holding a celebration event to debut their new beer, Depth Charge. The Celebration is free to the public and beer and food will be available for purchase. If you are interested in joining the celebration, please express your interest during registration and group arrangements will be made.
Lab Tours at UW-Madison – Tours are at capacity
Join us over lunch on Monday or Wednesday (12:30 -2 pm) to visit either the Cryogenic Engineering Laboratories or the Nuclear Reactor Laboratory at the University of Wisconsin – Madison. Due to the length of each tour and the time needed for lunch and transportation, you will only have time to take one of the tours being offered on each day.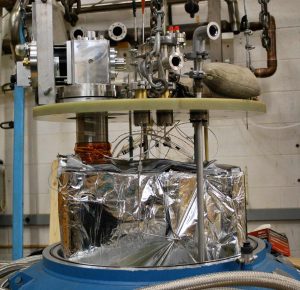 In the Cryogenic Engineering Laboratories you can examine experiments related to cryocooler development, including pulse tube, mixed-gas Joule-Thomson, and He3-He4 refrigerators, pulsating heat pipes, HTS energy storage, and cryogen property measurements. Faculty, staff, and students involved with these experiments will be on hand to answer questions and discuss the various fabrication, assembly, and measurement features of the laboratories. You can also observe the operation of the campus-wide liquid helium facility that is also housed in the same space.
The UW Nuclear Reactor Lab and the Reactor Materials Research Center together comprise the Max Carbon Radiation Science Center. The 1 MW-thermal nuclear reactor is licensed to operate into 2031 having received a 20-year license renewal in March 2011. The Reactor is used to teach nuclear engineering classes and also provides irradiation services and other support for various research projects. The Reactor Materials Research Center is equipped with two eight-foot fume hoods, SEM and TEM microscopes, a hot cell and a controlled environment glove box.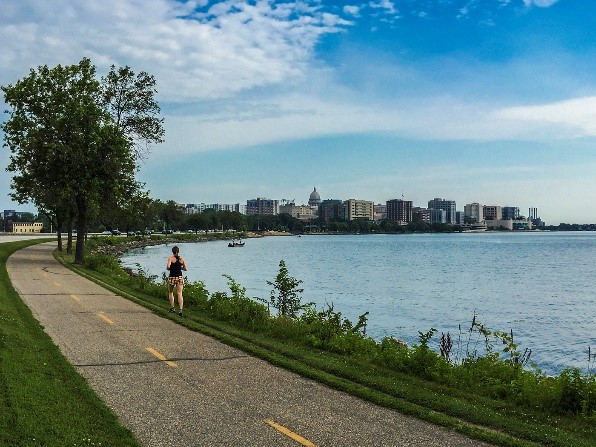 Fun Run/Walk
Date: Wednesday, July 12
Time: 6:30 a.m. – 7:30 a.m.
Fee: $25 per runner
Back by popular demand, the Fun Run/Walk returns to CEC/ICMC 2017 in Madison, Wisconsin! An out-and-back route covering a distance of 4.2 K travels along the Capital City Trail by Monona Lake's waterfront.
Concert on the Square
Date: Wednesday, July 12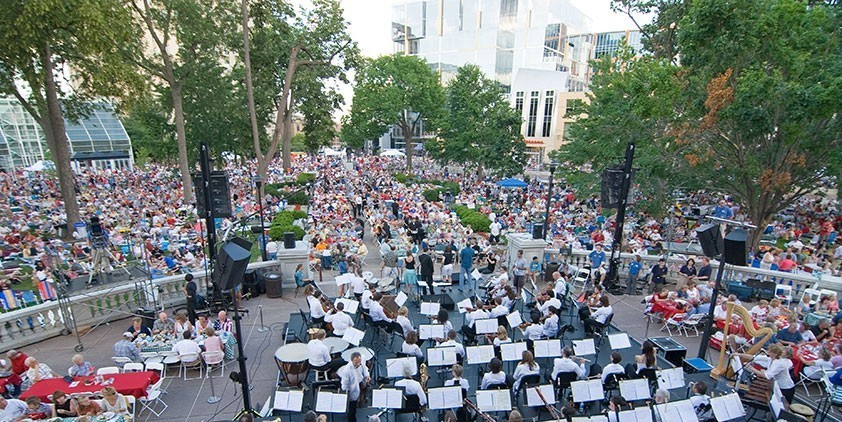 Time: 7:00 p.m. – 9:00 p.m.
Join the locals at King Street corner of the Capitol Square to enjoy beautiful music by the Wisconsin Chamber Orchestra. If you are interested in attending this free event, please indicate so while registering for the conference.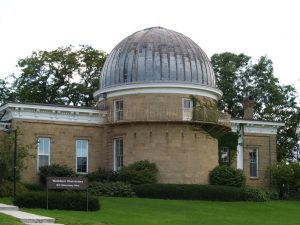 Washburn Observatory
The University of Wisconsin-Madison Astronomy Department offers free public observing at Washburn Observatory every Wednesday, weather permitting. The Open House sessions are hosted by UW astronomy graduate students. The public viewing sessions are informal; there is no lecture or tour. The dome is open to the outside air so dress appropriately. Click here for more information.