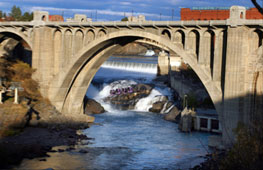 SPOKANE WASHINGTON
JUNE 13-17, 2011
CEC Board Elections
Individuals wishing to nominate a person or themselves for the CEC Board elections are requested to contact:
Thomas H. Nicol
Fermilab
P.O. Box 500
Batavia, IL 60510
Phone: (630) 840-3441pan class="skype_pnh_left_span" skypeaction="skype_dropdown">

(630) 840-3441

end_of_the_skype_highlighting

• Fax: (630) 840-8036 • Email: tnicol@fnal.gov
The deadline for nominations is January 3, 2011.
The nominees are as follows (click on the name to view the short biography):ACADEMIA
The selected new member is John G. Weisend II.

GOVERNMENT
The selected new member is Jonathan Demko.

INDUSTRY
The selected new member is Jennifer Marquardt.

Please place your vote for the CEC Board Member Election by

1:00 p.m., Thursday, June 16, 2011

. Ballots will be included in your conference registration package. handed to you at registration check-in. Ballot boxes will be located in the Conference Registration Area and in the Exhibit Hall.