Exhibitors are listed in alphabetical order and are not available for outside solicitations. Premium booth numbers are listed below and standard booth numbers will be added on May 15.
---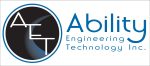 Ability Engineering Technology Inc. – Booth 221
AET is 50+ years old company that designs and fabricates equipment used in cryogenic applications. AET products include cryogenic purifiers for helium & hydrogen gas, cryogenic valves, cryostats, distribution boxes, vacuum-jacketed piping systems, dewars, cold boxes, dewars, and liquefiers.

https://www.abilityengineering.com
---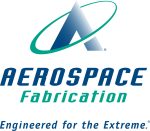 Aerospace Fabrication and Materials – Booth 322
Aerospace Fabrication & Materials, LLC (AFM) is a manufacturer of Multilayer Insulation (MLI) Blankets and Superinsulation products for spacecraft, launch vehicles, and cryogenic applications. Aerospace Fabrication engineers work with you to analyze and finalize material choices and layup arrangements. Our factory setup allows us to provide standard superinsulation products from our PolaBrandTM line through to products built to suit your needs. We stock a variety of thin films, foils, and low conducting fabric base products that can be combined to suit. Our capabilities in CNC cutting, sewing, taping, and sealing means we can customize our offerings to meet your exacting requirements. We produce parts from your prints or we design insulation from your models to fulfill your requirements. AFM uses 2D and 3D CAD software including AutoCAD, SolidWorks, and CREO. Our experienced staff performs on site fit-checks and installations. AFM is ISO9001 and AS9100 certified.

---

Air Liquide Advanced Technologies – Booth 312
A world leader in gases, technologies, and services for Industry and Health, Air Liquide is present in 73 countries with approximately 67,100 employees and serves more than 3.9 million customers and patients. Oxygen, nitrogen, and hydrogen are essential small molecules for life, matter, and energy. They embody Air Liquide's scientific territory and have been at the core of the company's activities since its creation in 1902. With over 60 years of expertise in extremely low temperatures, Air Liquide is a major partner for cryogenics in science research and also in Space. Air Liquide provides custom and standard cryogenic equipment and solutions in particular dedicated to scientific research, space, and LNG industries, high-temperature superconductivity, and new energies. Air Liquide designs and supplies cold production, liquefaction, cryogenic fluid storage, and customer-oriented services for laboratories and large scientific equipment, as well as cooling power for orbital systems or cryogenic equipment for the European launcher Ariane and launch pads. Air Liquide addresses the specific needs of each customer using a global approach that combines consulting, design, commissioning, testing, and maintenance. The group designs and manufactures helium, nitrogen, hydrogen, methane, biogas, and natural gas liquefaction and refrigeration systems and manages cryogenic fluid storage and transportation.
https://www.advancedtech.airliquide.com
---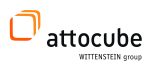 attocube systems Inc. – Booth 212
attocube is the technology leader for ultra precise motion and sensing solutions compatible with extreme environmental conditions such as UHV, magnetic field, radiation exposure, as well as cryogenic to elevated operating temperatures. The portfolio also includes integrated measurement systems, such as the attoDRY800 cryo-optical table and a Photonic Probe Station, an ultra-stable, extremely compact and easy to use tabletop setup for nanophotonic device characterization. Key products: attoDRY closed-cycle cryostats liberate the user from liquid helium, and feature large sample space, automated temperature control and magnetic field control, fast cooldown and low vibrations; The neaSNOM optical AFM platform offers the most advanced optical background-filtering techniques plus best in class electrical and mechanical measurement modes, performed at room-temperature, under high vacuum or even under cryogenic conditions; The new, ultra-compact IGLU compressor provides a revolutionary compressor technology, that operates on low power consumption and without the use of cooling water. This liberates the user from previous severe constraints in terms of infrastructure, space, and energy costs, and makes the technology accessible for a broad user community. This compressor is part of a new product line of ultra-compact, 19-inch rack compatible closed-cycle cryogenics.

---

Barber-Nichols – Booth 421
Barber-Nichols has been developing turbomachinery and systems that include such wide-ranging applications as electric-assist turbochargers, oilfield downhole turbine generators, geothermal power systems, blowers for fuel cells, supercritical carbon dioxide power systems, etc. for over 55 years. Our passion for developing technology that will result in a more energy-efficient civilization continues with the talented people driving the company forward today.

---

Celadon Systems Inc. – Booth 112
Celadon Systems, a wholly-owned subsidiary of MPI, is a well-established 20-year-old US-based company known for providing "Peace of Mind" probing solutions to the semiconductor industry. Celadon probe cards are known for thriving in temperature extremes while still delivering accurate and precise test results. Expect millions of touchdowns with Celadon probe cards. Celadon delivers the lowest cost of test in the industry. Celadon is an industry leader in parametric probe both in production and in the lab, device test, burn-in, modeling & characterization, and wafer-level reliability.
https://www.celadonsystems.com
---

Cryofab, Inc. – Booths 210 & 311
Cryofab, Inc. is a manufacturer of cryogenic equipment and accessories for all liquid cryogens. Custom fabrications, OEM fabrications, and a full line of standard containers, vessels, cryogenic hose, vacuum jacketed valves, vacuum sealoff valves and accessories, depict our product mix. Customizing ability allows Cryofab to design and fabricate singular experimental units as well as prototypes that lead to high or small production products. In house engineering can assist in product development/customization to meet customer requirements.
Manufacturing capabilities for all liquid gases include, but are not limited to: Double Wall Vacuum Vessels; Tanks; Containers; Metal hose fabrications; Vacuum seal off components; Coldbox/Trailer/Standtank VJ Valves; Chambers; Pressure Vessels; Cold Gas generators; Transfer Lines; V.J. Manifolds.
---
Cryomagnetics, Inc. – Booth 431
Cryomagnetics, Inc., is a leading manufacturer of superconducting magnets and magnet systems. Cryomagnetics' engineering strikes a careful balance between rugged design and low charging currents, allowing for smaller cryocooler use (dry) or less helium consumption (wet). Solenoidal, split or multi-axis designs are available in standard and high field configurations. In-house manufacturing capabilities include ultralow loss cryostats, liquid cryogen-free systems with integrated VTI (C-Mag), recondensing and custom designs. Cryomagnetics' team of certified fabricators assures high construction quality with ASME certification available.
Built to handle the unique demands of superconducting magnets, the true four-quadrant Model 4G power supplies provide outstanding performance and standard features. The Model LM-510 may be configured as single/dual channels or recondensing controller. Also offered is the Model 620 (2 channel/4 channel) temperature monitor.
System accessories include sample measurement options, VTIs, He-3 inserts, HTS or duty-cycle optimized current leads, LHe and LN2 sensors, temperature sensors and more.
---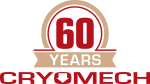 Cryomech, Inc. – Booths 230 & 331
Cryomech is the trusted supplier in your cryocooler needs. Since 1963, Cryomech has provided hundreds of customers with Gifford-McMahon and Pulse Tube Cryocoolers, Helium Recovery Systems, Liquid Nitrogen Plants and Custom-built Cryocoolers and Cryostats. Today, Cryomech continues innovating, with the world's largest 4K Pulse Tube Cryocooler (PT450), launched in 2023. Industries we serve: Quantum Information Science & Technology, Medical & Life Sciences, Clean Energy, and Ultra Low Temperature Physics. Our complete offering can be viewed on our website or email us: support@cryomech.com.

---

CryoTechnics – Booth 433
CryoTechnics provides precision thermometry solutions for the most demanding cryogenic applications. Our products include temperature sensors, temperature probes, and signal conditioning electronics. We also offer an array of cryogenic design and testing services.
https://www.cryotechnicsus.com/
---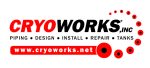 CryoWorks – Booth 213
From a simple flex hose to an entire complex piping system, CryoWorks provides a wide range of cryogenic products for the storage, distribution, and transfer of cryogenic fluids. We specialize in complex system design, engineering services, project management, repairs, service, and turnkey installations. Components include Vacuum Insulated Piping systems (flexible/rigid), Vacuum Insulated flex hoses, valves, manifolds, fittings, bayonets, dewars, phase separators, field joints, keepfulls, vent heaters, reservoirs, temp chambers, and safety equipment. We Make it Happen, Make It Fun, and Make It Easy!
---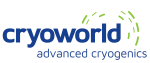 Cryoworld BV – Booth 120
Cryoworld BV is a company highly specialized in high-end cryogenic products of which the most are custom designed and built. We mainly focus on helium products for sience and liquid hydrogen systems for energy storage.

---


Danaher Cryogenics LTD – Booth 330
Manufacturer of mini, self-contained Dilution Refrigerator. Provider of sub-Kelvin cryostats, incorporating Chase coolers. Including single-shot and continuous 1 K, single-shot and continuous 300 mK, and continuous 100 mK dilution fridges. Representative of Leiden Cryogenics in North America.
---

FABRUM. – Booth 332
Fabrum is headquartered in Christchurch, New Zealand and leads the world in industrialized small to medium scale liquefaction systems and composite cryogenic vessels. The company is actively deploying end to end liquid hydrogen solutions globally across heavy transport, mining, marine, and aviation markets. Core competencies include green hydrogen production, storage, dispensing and system integration. Fabrum also has a strong presence in the traditional cryogenic markets of liquid nitrogen (LIN), liquid oxygen (LOX), LNG and Liquid Air (LAIR) with customers ranging from Animal husbandry, Hi-tech research institutions, Manufacturing and Defense forces.

---

FormFactor Inc. – Booth 313
FormFactor is a leading provider of essential test and measurement technologies along the full IC life cycle – from metrology and inspection, characterization, modeling, reliability, and design debug, to qualification and production test. Semiconductor companies rely upon FormFactor's products and services to accelerate profitability by optimizing device performance and advancing yield knowledge. FormFactor's leading-edge probe stations, probes, probe cards, optical metrology and inspection, advanced thermal subsystems, quantum cryogenic systems, and integrated systems deliver precision accuracy and superior performance both in the lab and during production manufacturing of high-speed and high-density semiconductor chips.

---


Fujikura Ltd. – Booth 211
Fujikura Ltd., has been the global leader of developing rare-earth-based 2nd Generation High-Temperature Superconducting tapes over 20 years. We sustain this title by producing best performance tape with higher critical current, longer piece length and higher uniformity for longitudinal critical current distribution. Prospective applications of our superconducting tapes are now widely spread from electrical/industrial equipment to medical and measuring instruments. Our superconductors are committed to not only be improving quality of human life but also have great potential for industrial innovation and saving natural resources.

---

Honeywell – Booth 233
At Honeywell Aerospace Advanced Connected Sustainability Technologies (ACST), our outstanding team of scientists, engineers, and professionals develop ground-breaking technology by applying their expertise in complex hardware and software control systems, atomic physics, ultra-high vacuum environments, cryogenics, cyber security, and more. Honeywell's ACST is an incubator that innovates novel products and determines if core target technologies will be successful businesses once transitioned into Honeywell's Strategic Business Groups. We focus on maturing solutions for some of the world's most challenging problems and leverage both internal and external investment to support our investigations. ACST has been incubating novel technologies for over 50 years and pivots its innovation according to the demands of global mega-trends and the needs of the businesses.
https://careers.honeywell.com/us/en/campaign-acst?utm_source=Digital&utm_medium=Video&utm_campaign=23_Campaign_ACST
---
Hyper Tech – Booth 130
Hyper Tech is a leading manufacturer of MgB2 and Nb3Sn superconductor wires. Our high current density MgB2 superconductor wires can operate in magnetic fields from 0-6T, at temperatures from 4-30K and is available in lengths from 1-10km. Our fine filament Nb3Sn wires have high engineering current densities that can be used in fields up to 20T. We have experience using MgB2, Nb3Sn, BSCCO, and YBCO for manufacturing superconducting coils. We also design superconducting devices such as MRIs, fault current limiters, motors, wind generators, SMES, and other DC and AC superconducting applications.

http://www.hypertechresearch.com
---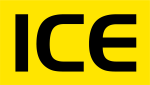 ICEoxford – Booth 110
ICEoxford was founded in 2004 to design and manufacture specialist Ultra Low Temperature(ULT) and High Magnetic Field equipment for the cryogenic research community. Since then the company has grown to become a leading supplier of custom design, high performance cryogenic systems to scientific and cryogenic research groups and industry throughout the world. At the heart of this success is our commitment to find solutions for the cryogenic community. Delivering high quality products, outstanding customer support with excellent levels of personal service from our expert technical staff.
---

Iris Technologies – Booth 132
Iris Technology develops and manufactures radiation hard control electronics for wide-ranging aerospace applications, including cryocooler drives, infrared imaging, battery recharging and payload thermal controls. Strong collaboration with government entities such as the US Air Force Research Laboratories and NASA, and prime contractors JPL, Raytheon, Northrop Grumman and Lockheed Martin are the foundation of our work in this area. Iris Control Electronics (ICE) support an incredibly wide range of technologies and power levels with applicability spanning from CubeSats and microsatellites, all the way to deep space astronomy. These high efficiency control units are fully radiation hard, yet affordable for even the most cost-constrained missions.

https://www.iristechnology.com
---

Lake Shore Cryotronics – Booth 320
Supporting advanced research since 1968, Lake Shore Cryotronics is a leading innovator in measurement and control solutions for low-temperature and magnetic field conditions. Lake Shore offers a wide range of cryogenic products, including sensors, temperature probes, temperature controllers and monitors, AC resistance bridges, and sensor input modules for precision monitoring of sensors in large-scale applications. Also available: Environment by Janis LHe and LN2 cryostats, cryogen-free cryostats, recirculating gas coolers, and other lab cryogenic systems and equipment.

---


Lihan Cryogenics Co., Ltd. – Booth 423
Lihan Cryogenics(LC) is co-founded by Lihan Technologies and Technical Institute of Physics and Chemistry(TIPC) of the Chinese Academy of Science in 2007, located in Shenzhen, China. Based on twenty years of thermoacoustic research in TIPC, and more than ten years of development of the linear motors and control electronics technology in LC, Lihan Cryogenics is committed to the professional design, manufacturing, commercialization of cryocoolers (including "Stirling cryocoolers" and "Pulse tube cryocoolers ") and providing tailored solutions for user applications. LC has developed and manufactured a series of cryocoolers with lowest temperatures ranging from 10K to 200K, and cooling capacity ranging from milliwatt to kilowatt level. It is the only manufacturer in China to export cryocoolers in batches. Nowadays, our products are widely used in infrared imaging, nuclear detection, environment monitoring, high-temperature superconductivity, biomedical industry, and gas liquefaction, etc.
---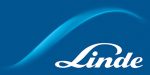 Linde Kryotechnik AG – Booth 323
Linde is a leading global industrial gases and engineering company with 2022 sales of $33 billion. We live our mission of making our world more productive every day by providing high-quality solutions, technologies and services which are making our customers more successful and helping to sustain, decarbonize and protect our planet. Linde Kryotechnik is the world's leading manufacturer of cryogenic equipment. Our core business consists of planning, designing, and constructing helium and hydrogen liquefiers and refrigerators. The temperature range of our cryogenic refrigerators is between 80 K and 1.5 K. At our production center in Pfungen, Switzerland, experienced and dedicated engineers, technicians and specialists are engaged in making high-tech equipment. Our customers are gas producers, industry, research institutes, and universities.
https://www.linde-kryotechnik.ch
---

Omegaflex – Booth 220
Manufacturer of Flexible Metal Hose, Braid Products, and Highly Engineered Assemblies.

https://www.omegaflex.com/omindex
---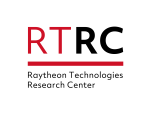 Raytheon Technologies Research Center – Booth 333
As the central innovation hub for Raytheon Technologies and its businesses, the Raytheon Technologies Research Center (RTRC) puts our technical vision to work. Our engineers, scientists and researchers anticipate the discoveries destined to change everything, and they help our businesses – Collins Aerospace, Pratt & Whitney, Raytheon Intelligence & Space and Raytheon Missiles & Defense – transform that research into the solutions and products that – shape the future of aerospace and defense. We are empowering innovation across our company, solving customers' critical problems, developing breakthroughs for a safer, sustainable, and more connected world, and working partnering with major universities and national laboratories on groundbreaking research projects. For more than 90 years, RTRC has operated as a multidisciplinary group of experts collaborating on groundbreaking innovations. While we respond to a wide range of challenges from across Raytheon Technologies, we are primarily focused on six major areas of research: complex integrated systems, advanced materials and manufacturing, model-based digital thread, autonomy-enabling technologies, electrification and sustainability, and disruptive technologies.
https://www.rtx.com/who-we-are/what-we-do/transformative-technologies/rtrc
---

Scientific Instruments – Booth 231
Scientific Instruments (SI), founded in 1967, is one of the original innovators of cryogenic thermometry equipment. ISO 9001 certified for nearly 30 years, SI designs and manufactures industry leading temperature sensors, temperature probes and signal conditioning equipment for low temperature physics applications.

https://www.scientificinstruments.com
---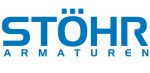 STOHR ARMATUREN GmbH & Co KG – Booth 321
STÖHR ARMATUREN has specialized in engineering and manufacture of fittings for gases at ambient and cryogenic temperatures since the 1960s. Cryogenic temperature down to 4 K, high operating pressure up to 1,000 bar, high leak tightness to outside, low heat input, media compatibility and short shutter speed characterize our products. Our standard product range comprises fittings for gases at ambient and cryogenic media temperature, with highly precise control valves, globe valves, check valves and blow-off valves as well as strainers for installation in valve boxes, fitted in vacuum jackets or regular installation into pipes. All various body types are made of full stainless steel or special steel material and sealed with bellows. Valve sizes range from DN4 to DN300. Special valve design for specific customer requirements are available.
---

Sumitomo (SHI) Cryogenics of America, Inc. – Booths 310, 411, & 413
SHI Cryogenics Group, an integral part of the Precision Equipment Division of Sumitomo Heavy Industries, Ltd., is a leading worldwide provider of innovative cryogenic solutions to the medical, semiconductor, flat panel, general coating and research industries. The Group has multiple locations to serve its customers, in addition to a worldwide network of sales and service representatives that strengthen the company's position as a cryogenic leader. With offices in Asia, Europe and the United States, it has been producing quality cryogenic equipment for over 50 years. SHI's renowned engineering departments continue to focus on the latest cryogenic technologies, and have taken the lead on innovation by designing and manufacturing cryocoolers and cryopumps for a variety of applications, including: Two-Stage Gifford-McMahon Cryocoolers for helium liquefiers, superconducting magnets and single-photon detectors; Single-Stage Gifford-McMahon Cryocoolers for high-temperature superconductivity, liquid nitrogen generators and wind turbines; Pulse Tube Cryocoolers for ultra-low temperature systems, SQUIDs and low-vibration applications; Cryopumps for semiconductor, thin film deposition and vacuum furnace applications. Sumitomo (SHI) Cryogenics of America, Inc. ("SCAI") is the North American Division of the SHI Cryogenics Group, focusing on design, manufacturing, sales and service with its corporate office in Allentown, PA, and additional locations in Illinois, California and Texas.
---




Sunpower – Booths 122 & 223
Sunpower is the world leader in Free-Piston Stirling Technology, in fact we invented it! Sunpower continues to implement Free-Piston Technology in our commercial line of CryoTel® cryocoolers and our non-commercial Stirling engines. Sunpower's engineering services include prototype design, development and fabrication of free-piston Stirling engines. The CryoTel® line of cryocoolers has outstanding performance, manufacturing accuracy, and quality.
---

Vacree Technologies Co., Ltd. – Booth 222
Vacree technologies Co., Ltd. is the 1st cryogenic company in China since 2003, the name is a compound word from vacuum, cryogenics and electronics, which are the core expertise in the field of cryogenics. Vacree has been committed to the research and development of cryogenics and UHV equipment and system from very beginning. The products include, but not limited to, cryocooler, cryopump, cryostats and helium purifier widely applied in semiconductor, integrated circuit, superconducting accelerators infrastructure, space, defense, industrial gas, optical fiber, etc.
---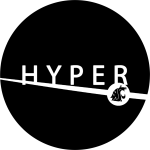 WSU HYPER Lab – Booth 232
The Hydrogen Properties for Energy Research (HYPER) laboratory at Washington State University was founded in 2010 by Dr. Jacob Leachman as the only cryogenic hydrogen research lab in US academia. Our vision is to make liquid hydrogen the fuel of choice by 2050. To this end, we have six liquid hydrogen capable cryostats, including a deployable hydrogen liquefier available for service center testing. Professor Konstantin Matveev joined HYPER in 2023 to add reduced order modeling and computational fluid dynamics of complex surface phenomena to our expertise. Come visit Mark Parsons at our booth to learn about our employment and partnership opportunities for tenure track faculty, laboratory staff, and graduate studies.